Alberta Seed Processors' Board of Directors Announce Election Results, and Establish Executive For 2023
February 3rd, 2023 (Lacombe, AB) – The Alberta Seed Processors' (ASP) provincial board of directors are pleased to announce the results of the regional elections for region 5 (northeast Alberta), region 6 (northwest Alberta) and region 7 (Peace region AB & BC) that were held in conjunction with the AGM in January 2023.
All incumbents were re-elected for 3-year terms: Louis Dechaine, of St Lina, continues as director for region 5. Uwe Quedenbaum of Barrhead was re-elected as director for region 6, and in region 7, Mike Head of Grovedale, was elected as regional director.
Further, the Alberta Seed Processors' Manager's Association has appointed Hugh Baier (Provost) and Greg Andrews (Three Hills) representatives on the provincial board.
In other organizational news, Tom Coppock has been elected president, and Todd McCann has been elected vice president of ASP.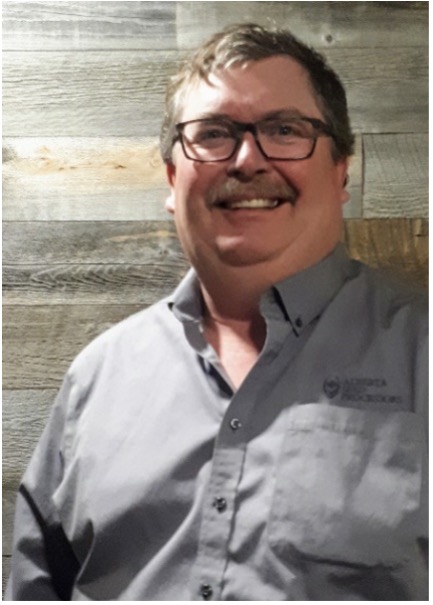 The Association's president Tom Coppock lives in Castor, AB, with his wife, Wendy, and farms cattle and grain. He is also the chair of the Alliance Seed Plant in Alliance, AB.
"I am grateful that my fellow board members have trusted me with this position," said Coppock. "I am committed to ensuring our Association represents our members and works towards a bright, profitable future for the entire value chain."
Coppock was originally elected to the board in January 2017 to represent region three, located in Central-eastern Alberta. He is serving his second year as president.
Todd McCann has been elected as Vice-President of the Association. Todd is an avid curler who farms near Coaldale. Todd's farm is 100 per cent irrigated and grows canola, pulses, and cereals in rotation with a potato farmer. Todd is serving his first year as vice president, as is the regional director from region 1.
A year ago, the board of directors developed a "director at large" position in congruence with the organization's bylaws. The new position is a non-voting position appointed by the provincial board at intervals that meet the current needs of the board and organization. Factors that contributed to the creation of the position include, but are not limited to, board continuity, special project focus, committee work and inspection assistance.
Dan Brachmann, former director for region 4, continues his 2-year term as director at large.
For more information, contact:
Monica Klaas
General Manager, Alberta Seed Processors
Phone: (403) 489-9999
Email: monica.klaas@seedprocessors.ca